July 14th, 2016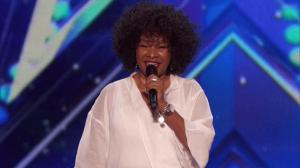 Ronee Martin Sang Beautifully on America's Got Talent – First Round of the Judges Cut Episode!!!!!

Once again, Ronee showcased her beautiful, awesome and soulful voice to the world on America's Got Talent. Simon said, if he were to close his eyes, he would think he was listening to Dionne Warwick or Gladys Knight!!!!! What a marvelous compliment and Simon knows talent!!!!!! Ronee is incredible and a beacon of light and hope; reminding all of us that it is never too late to pursue our dreams.

The bottom-line from tonight's show….20 acts performed and only 6 acts plus the golden buzzer performer were chosen to proceed to the live performance round. This was the first of (3) three Judges' Cut Episodes. On Tuesday, Ronee Martin was one of those shinning and talented performers chosen by the judges to go to the next round in the competition.

WOW!! WOW!! WOW!!! Soon, she will be performing live on the stage where the Academy Awards shows are hosted.
I am so pleased and thrilled for Ronee, because in addition to being a phenomenal singer, she is also a wonderful person.
I loved her superb performance and simply adored her chic, edgy and sophisticated attire. Truly admired the way she comported herself during her background presentation!!! MOST IMPRESSIVE!!

Age is but a number, this 62-year graceful, beautiful, phenomenal, and talented woman is on her way to stardom!!!! Way to go my friend!!!! Ronee, all of your classmates from Goochland High School are cheering you on!!! Love and hugzzzzz from your friend and classmate!!!!!
March 31st, 2016
Olahs Photography shot this short video of an osprey eating a fish in the treetop. This video is being managed by Rumble.com and is now trending on websites throughout the world.

An osprey eats a freshly caught fish from the James River while balancing itself on a branch high in the treetop. Credit to 'ImagesByOla'

https://www.youtube.com/watch?v=lFEDDDmeJug
March 31st, 2016
Olahs Photography (Imagesbyola) shot this footage of an ostrich pecking at a giraffe. It is being managed by Rumble.com. It can has received over 92,000 views worldwide.

Watch as this curious ostrich attempts to eat a giraffe's tail at the Virginia Zoological Park in Norfolk, Virginia. Looks like the giraffe isn't even bothered by it! Credits: Imagesbyola (Olahs Photography)

https://screen.yahoo.com/awesome-animals/ostrich-pecking-giraffe-39-tail-155600842.html
October 29th, 2014
Olahs Photography shoot this adorable footage of a Welsh pony mare and her foal. This video is being managed by Rumble.com and is now trending on websites throughout the world.

How precious is this moment? Billy, a six-day old Welsh pony foal, nuzzles and stays close to his mom, Suzy, at Millpoint Farms in Warrenton, Virginia. Credit to 'ImagesByOla'. (Olahs Photography)

https://screen.yahoo.com/trending-now-videos/adorable-6-day-old-pony-204808416.html
January 2nd, 2014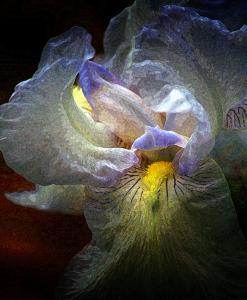 This December, a beautiful reblooming iris blossomed in my front yard. First, I assumed it was confused in its blooming cycle due to the mild autumn weather we were having in Virginia. I later discovered it was a reblooming bearded iris. Normally, the rebloomers enjoy a second blooming cycle from August to October in my area. However, this one was a special treat because it had a third blooming cycle. I captured the first image on December 1, 2012 and the last one on December 17. Even though I captured my last image on the 17th, the flower was still blooming on Christmas day.

Seeing it sparkle and thrive brought feelings of rejuvenation and immortality. A little bell sounded in my brain telling me it was also the time to rejuvenate my soul, reinvent myself and apply my well-honed photographic and creative skills to create this wonderful book, "December Iris", with images of the lovely iris accompanied by quotes from some of my favorite poets and philosophers.